Our complete line of Aeroponic Systems
Soil-less Air Growing, Germination & Propagation Tools
Commercial Aeroponic Systems & BenchTop Units with CLAS™ Technology
True Aeroponics™ means no baskets or tubes - its all about pure air surrounding the roots so they grow larger without limiting plant size
True Aeroponic™ System
A horticultural propagation tool for commercial growers, researcher, universities, schools and the home gardener

True aeroponic technology for any growing businesses... no matter the size
Additional Benefits:

Reduce water usage by 98%
Reduce fertilizer usage by 95%
Reduce pesticide usage by 99%
Increase crop yields by 45% to 75%
Grow in area not previously tillable!
No dirt require
Genesis Series V Aeroponic System 6-pak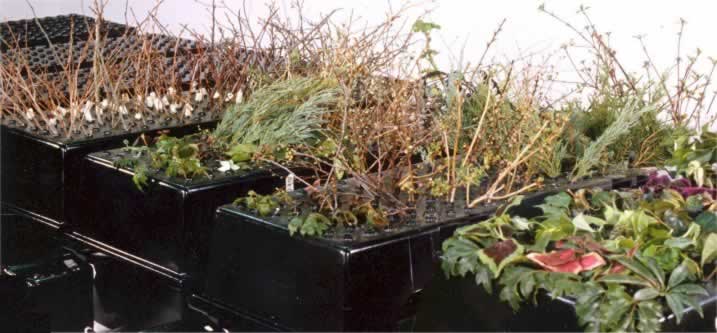 Find out more about this thing called Aeroponics!

Nutrient Delivery Features:


* Repeating Interval & Durations
* Short or Extended Spray Periods
* Water Level Sensing
* System Status
* Computer Interfacing or Stand alone
* Nutrient rich environment
* Hydro-atomizing spray jets
* Maintained by a microchip
* Programmable

Propagate and grow plants in days without soil!
Other Features & Options
360 Degree Access
Easy Root and Leaf Zone
Zone Monitoring
Rigid Support Structures
Closed Loop Operation
Multi-crop Plantings
Dual Germination/Propagation Capability
Contamination free growing
Maximized Crop Density
Oxygen Activated Bio-massing
Ozone Auto-cleaning

Easily Adaptable of all Types of Lighting Systems
Stand-alone operation
Designed for Rapid Crop Turn-around
Year-around growing
Nutrient solutionTemperature Control
Auto-Refill
Stem & Root Zone Separation
Vapor Control
Effluent Cleaning & Sanitizing
Single or Multiple Supplements
Low-maintenance and ease of operation
Plant and Harvest
---
PROPAGATE CUTTINGS or START FROM SEEDS:
Special oxidation feature provides optimal growing conditions for expanding your plants
Decrease production times till harvest by using Aeroponics for crop starter plant
Transplant air rooted plants into soil without transplant shock! Air roots will increase the survival rate of your transplant!
Proven technology used by over 2,000 growers worldwide
Grow hundreds of species of plant, trees and shrubs
Proven effective to increase growth by NASA


AEROPONIC REFERENCE CD_ROMs - a must have collection
Aeroponic Reference CD-ROM

Aeroponic Encyclopedia
CD-ROM
Use natural biocontrol products visit www.aeroponics.com