An award winning industry leader in aeroponics, Aeroponics.com carries the best line of aeroponic products and systems anywhere!
We are an authorized reseller of these trusted names:
· AgriHouse · General Hydroponics · Multiponics · YML · And many more…
NASA research has shown aeroponics grows plants bigger, faster, stronger, and more disease resistant! The innovations found at aeroponics.com simply amaze! According to Gardening Know How, "Growing with aeroponics is not difficult and the benefits far outweigh any drawbacks. Nearly any plant can be successfully grown using aeroponics, especially vegetables. The plants grow faster, yield more, and are generally more healthy."
We are leading the way, starting with our own 4,500 square foot oasis that is growing over 10,000 lbs per month in healthy, delicious leafy greens!
More about our farm: · Local, pesticide-free and sustainable with a reusable grow media that saves time, money—and the environment · Reduces fertilizer by 90% · Reduces water use by 90% · Reduces land use by 95% · Safer due to closed environmental controls · Reduces carbon footprint · Reduces food waste with extended shelf life · Extreme freshness delivers better taste.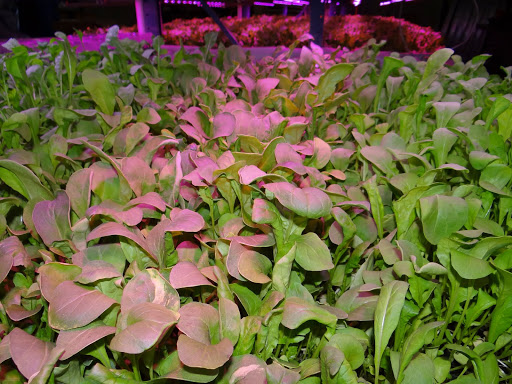 Click here to view the website terms and conditions.